Elizavecca Milky Piggy Carbonated Bubble Clay Mask
The Elizavecca Milky Piggy Carbonated Bubble Clay Mask stimulates skin with bubbles to bring out healthy glow while clay deeply cleanses dirty pores. This is the ultimate one-step facial mask with both pore care and cleansing functions.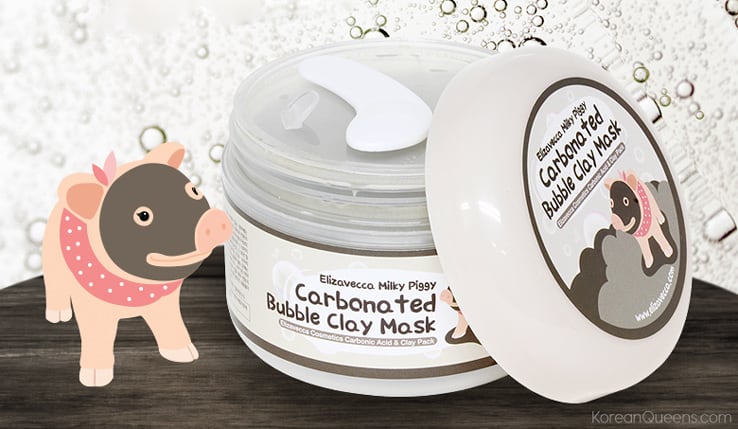 Not only is it packed with green tea extracts, pomegranate extracts, and charcoal extracts, this Clay Mask contains carbonated water which starts to bubble up the very moment it's applied on your face and deeply penetrates into your pores for getting all the gunk out without having to harden up like average clay masks.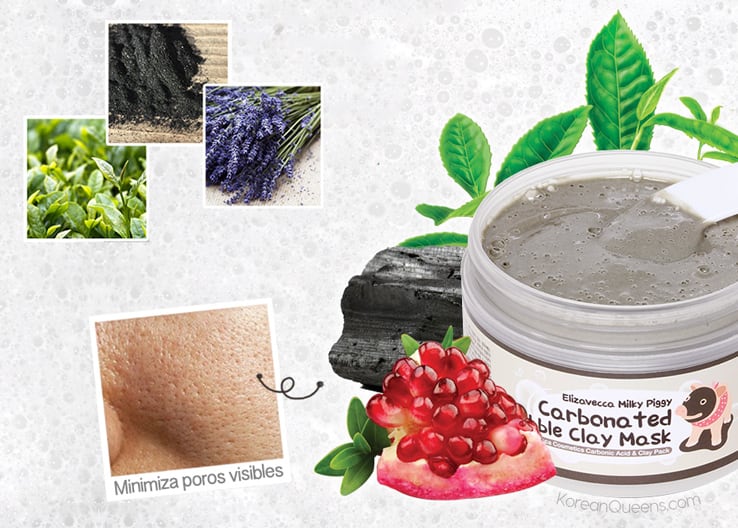 Creamy clay mask purges pores clean of excess sebum and trapped dirt with thousands of tiny bubbles diving deep into pores for a thorough clean.

With its special formulation of charcoal powder, it deeply penetrates the pores to thoroughly get rid of deep-seated dirt while supplying proper nutrients to keep the skin healthy and supple. It not only cleanses, refines and tightens pores but it also helps control excessive sebum which usually causes the pores to be clogged.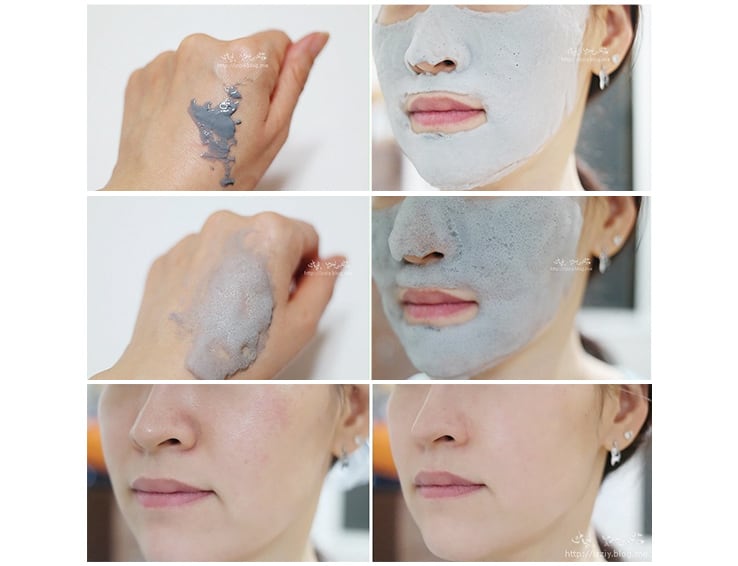 Spread a proper amount of the Elizavecca Milky Piggy Carbonated Bubble Clay Mask and spread evenly on dry, uncleansed face. Wait for 5 minutes until bubbles start to appear then gently massage it all over the face to melt down dirt. Rinse off with lukewarm water.

Water, cocomidopropylbetaine, kaolin, acrylates copolymer, disodium cocoamphodiacetate, mehtylperfluoroisobutyl ether, sodium laureth sulfate, lauramide DEA, TEA-cocoyl glutamate, camellia sinensis leaf extract, glycerin, dipropylene glycol, bentonite, collagen, charcoal powder, phenoxyethanol, methylparaben, fragrance, carbonated water, xanthan gum, disodium EDTA, allantoin, butylene glycol, lavandula angustifolia (lavender) extract, monarda didyma leaf extract, mentha piperita (peppermint) leaf extract, freesia refracta extract, chamomilla recutita (matricaria) flower extract, Rosmarinus officinalis (rosemary) leaf extract.